A tribute to the artist
S E N T I R   E L   C O L O R
performance
May 27 from 7:00 p.m. to 8:00 p.m.
Sa Llavor Foundation, Binissalem, Mallorca
SENTIR EL COLOR is a multidisciplinary project that combines Contemporary Eurythmy, live music and recitation, audiovisual art and the poetry of María Zambrano, interwoven with interviews with Pablo Picasso and set in paintings by Joan Miró. It is a firm commitment to culture and art.
Discover and experience the deeper meaning of what art is in today's society through the artistic movement, music, words and painting, through a tribute to four renowned artists: Pablo Picasso, Joan Miro, María Zambrano and Jordi Sabatés.
The heart, the center that houses the flow of life, not to retain it, but to let it pass in the form of a dance; keeping step, approaching reason, which is life, in the dance.
Maria Zambrano
…Where I influence images and images influence my music…
for the sake of creating a reality of mystery.
Jordi Sabatés
I try to apply colors just like words make poems, just like notes make music
Joan Miró
…It is necessary to prevent a man from remaining indifferent to a work of art… what must be achieved is that it vibrates, that he is moved, that create in turn through imagination.
Pablo Picasso
It is carried out by women artists who fight to integrate the performing arts and promote a new way of "feeling colour". We hope that this project will raise questions in the viewer and leave no one indifferent.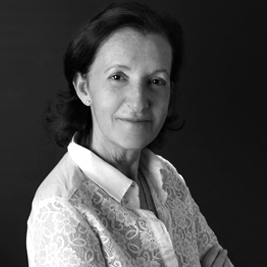 Olga de Jenaro: Eurythmy
Stage artist and choreographer, expert in making words and music visible through Contemporary Eurythmy. He has worked in the Eurythmy Ensembles of Berlin, The Hague and Madrid. Master classes with Carina Schmid in Switzerland. Co-Director of the Eurythmy Training in Madrid and creator of the ANDANDO project, premiered at the Círculo de Bellas Artes in Madrid, 2021.
Irene Albar: Piano
Pianist and composer trained in classical music at the Madrid Conservatory and specialized in improvisation and jazz with Barry Harris for 35 years. He has worked on film, TV, musical, theater and various shows projects. Specialized in accompanying silent films in Filmotecas and Festivals. He leads his own project in a jazz trio and collaborates with different groups, including Andando.
Irene Sevilla: Speech Art
Word Artist and Psychologist. Trained in Dramatic Art and Steiner Pedagogy. Member of an action-research group led by Sarah Kane in England in the field of creative speech and interpretation according to the method of Michael Chekhov. Coordinator and teacher in the development of Artistic Processes in Education. Co-founder of the Sa Llavor Foundation.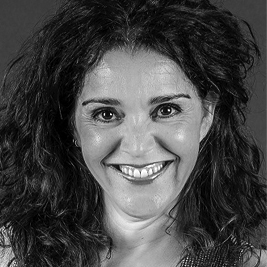 Marta Navas: Direction
Graduated from the Royal School of Dramatic Art in Madrid, training at the Teatro de la Abadía. Greek tragedy with Theodorus Terzopoulos, European Academy of Gesture with Jean Louis Heckel and Claire Heggen and Butoh Theater with Katsura Kan. Interpretation with Fernanda Orazzi, Theater Anthropology with Eugenio Barba and Julia Varley, Chekhov Technique with Victoria di Pace. He has worked at the CNTC under the direction of Adolfo Marsillach and Luis Blat. Jose Maria Rodero Award for Best Leading Actress. She combines her work as an actress with that of an educator and yoga teacher.
Information and registrations: escolacultura@sallavor.es