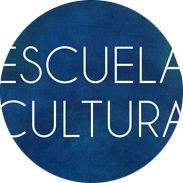 Escuela Cultura, an artistic impulse created from the research line of Goethean Science that activates the Art, Nature and Education project of the Fundació Sa Llavor, is a space for human encounter that promotes artistic creation, fosters cultural exchange and awakens the creative forces of intuition, imagination and inspiration, seeds for evolution and social transformation.
ARTISTIC WORKSHOPS OF THE 7 ARTS
FOR THE EDUCATIONAL COMMUNITY 2022-23

THE PATH OF THE HUMAN BEING THROUGH THE ARTS
1 // 25-26 November, 2022 // Architecture: Forms Disappear in Forms
Guest: Rudolf Kaesbach
2 // 13-14 January, 2023 // Sculpture: The future rests in the past
Guest: Rudolf Kaesbach
3 // February 3-4, 2023 // Painting: Limit Yourself, Oh! Unlimited
Guest: Víctor Mardaras
4 // March 3-4, 2023// Music: Sustained in the sustained
Guest: José Salinas
5 // April 21-22, 2023 // Art of the word: Listen to the weaving of the forces
Guest: Severino Airoldi
6 // May 26-27, 2023 // Eurythmy: Revealing the Invisible
Guest: Carina Schmid
7 // 30 June-1 July, 2023/// Social Art: Moving the instinct of repose
Guest: Claudia Schlürmann
ARTISTIC WORKSHOP 2021-22

ART, SCIENCE AND  SPIRITUALITY
First Cycle of Artistic and Healer Processes
Escuela Cultura, transformative and active impulse of the Sa Llavor Foundation, in collaboration with Visionary Woman Art Research Group, presents in January 2022 a new cycle of Artistic Workshop with theoretical-practical work sessions for adults, which reconnect with the essence of art and live the artistic process as a journey into the unknown where intuiting and imagining gives us inspiration and deep learning on a personal and social level.
This month in Sa Llavor Escuela Cultura
Officially Certified Training
Collaborate with the Sa Llavor Pedagogy Training
Fundació Sa Llavor is a non-profit organization that works to spread change in the world through Education. All economic resources are used to facilitate access to programs and the constant improvement of the project. Thanks to your collaboration, the Foundation grants scholarships to 20% of the participants in the training programs and contributes to the development of a more conscious society. If you want, you can cooperate by making a donation today.
Subscribe to the newsletter