First Cycle of Artistic and Healer Processes

Escuela Cultura, transformative and active impulse of the Sa Llavor Foundation, in collaboration with Visionary Woman Art Research Group, presents in January 2022 a new cycle of Artistic Workshop with theoretical-practical work sessions for adults, which reconnect with the essence of art and live the artistic process as a journey into the unknown where intuiting and imagining gives us inspiration and deep learning on a personal and social level.
7 meetings // 7 Sundays
January 30 to March 13
from 10 a.m. to 2 p.m.
Sa Llavor Foundation. Plaça Metge Borràs, 3. Binissalem. Mallorca
Organized by:
Escuela Cultura – Fundació Sa Llavor, Mallorca
Visionary Woman Art Research Group, Barcelona
Introduction
In this First Cycle of Artistic and Healing Processes, we are going to explore the relationship between Art, Science and Spirituality in constellation with the works of Hilma af Klint and Emma Kunz. We open a space for experimentation, creation and critical thinking through artistic practices, scientific experiments created at the beginning of the 20th century, Goethean observation, movement and words. This space of seven sessions of four hours each, is led by specialists in one or more of the proposed topics, with the intention of opening doors to liminal spaces. The artistic processes carried out by the participants are visualized and taken into an exhibition format.
Hilma af Klint and Emma Kunz
Researchers and artists, Hilma af Klint (1862-1944) and Emma Kunz (1892-1963), explored the supersensible world through art and science, predicting that their work would be understood and useful for future generations. The incredible popularity of his works today confirms the relevance of graphic research and the holistic view of the human being. His creations present us with an opportunity to discover the mysteries of life and a two-way purpose to return to unity.
Program
1st day // 30 January // The 4 directions
2nd day // 6 February // Contemplation
3rd day // 13 February // The number
4th day // 20 February // Sound // Guest: Rafaela Fritzsch
5th day // 27 February // The form // Guest: Olga de Jenaro
6th day // 6 March // The invisible // Guest: Jo Milne
7th day // 13 March // Light // Guest: Mapi Rivera
Cost of the program: 469€
Download the complete program here>
Information and registration
Information:
622897987
fundacio@sallavor.es
Inscriptions:
Registration form here>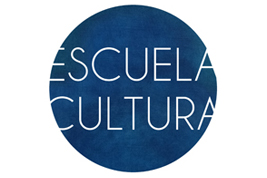 Escuela Cultura, a transformative impulse created from the initiative and active research lines that identify the holistic and pioneering project of Education, Art and Culture of the Fundació Sa Llavor, is a space for human encounter that promotes Art and connection with Nature encourages cultural exchange and awakens the creative forces of intuition, imagination and inspiration, seeds for evolution and social transformation.
[V ~ W] Visionary Women Art is an interdisciplinary research group that proposes new readings on the creativity of women linked to social spiritualities of the early twentieth century in Europe: spiritualism, theosophy and anthroposophy. From a gender perspective and with the desire to augur new freer and eco-friendly futures.