SA LLAVOR ART, CULTURE AND NATURE
Develop your human potencial
La Fundació Sa Llavor crea y ofrece cursos, eventos, talleres manuales y artísticos, exposiciones y conferencias a toda la comunidad para el desarrollo integral del ser humano a través del arte, la cultura y la naturaleza.
WORKSHOPS FOR ADULTS THIS FALL: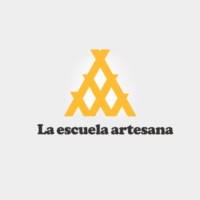 A contemporary craft school where you can learn the art of basketry, wool, tapestry, wood, iron and "llata" with the most inspiring teachers in Mallorca.
Information & registrations here>
Colabora con Arte, Cultura y Natura Sa Llavor
La Fundació Sa Llavor es una entidad sin ánimo de lucro que trabaja para sembrar el cambio en el mundo a través de la Educación. Todos los recursos económicos se emplean en facilitar el acceso a los programas y en la mejora constante del proyecto. Gracias a tu colaboración la Fundación acerca el arte, la cultura y la naturaleza a la comunidad y contribuye al desarrollo de una sociedad más consciente. Si quieres, puedes cooperar haciendo un donativo hoy.
Subscribe to the newsletter